Partner Journey Insights Analyst (Gurgaon)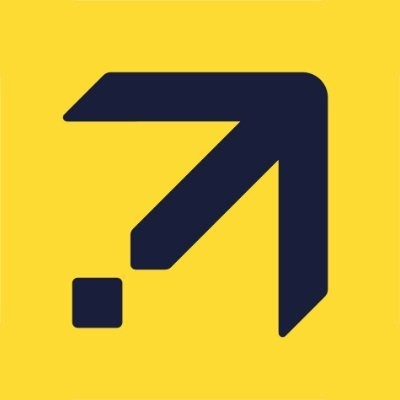 Expedia
IT
Gurugram, Haryana, India
Posted on Monday, November 20, 2023
If you need assistance during the recruiting process due to a disability, please reach out to our Recruiting Accommodations Team through the Accommodation Request form. This form is used only by individuals with disabilities who require assistance or adjustments in applying and interviewing for a job. This form is not for inquiring about a position or the status of an application.
Partner Journey Insight Analyst

Are you a data-driven storyteller with a passion for transforming numbers into actionable insights? Have you a strong, demonstrable record of producing customer-centric insights and stories that help to influence change or improvement? If so, this position may be for you. Expedia For Business (E4B) are seeking a dynamic CX Insight Analyst professional to join our team to help bring to life and tell the story of our Partner's experiences with Expedia. As a Partner Journey Insight Analyst, you will play a pivotal role in translating complex operational, financial and Voice of the Partner data into compelling narratives and recommendations, identifying improvement opportunities across the customer journey.


What you'll do:
Utilize analytical techniques to examine structured and unstructured data, extracting meaningful insights that contribute to a deeper understanding of the Partner experience

Surface actionable insights to remove friction points, increase revenue, reduce costs, strengthen relationships, and enhance satisfaction with the Expedia brand

Create visually compelling and easy-to-understand reports that communicate key findings, trends, and actionable recommendations to various stakeholders

Leverage text analytics tools like Clarabridge/Qualtrics XM Discover to extract insights from Partner listening posts, survey responses and conversations, uncovering sentiments and trends. Create robust and repeatable insight production cadence, supporting the Experience Management Insight schedule

Work with leading CX platforms such as Qualtrics or Medallia to gather Partner feedback, analyze survey data, and derive insights that inform strategic decision-making

Utilize speech analytics tools to gain valuable insights from Partner interactions, turning raw data into actionable recommendations

Partner with the wider Experience Management team to produce recommendations that meet stakeholder needs / requirements

Stay abreast of industry trends, emerging technologies, and best practices in customer experience analytics, contributing to the continuous improvement of our strategies

Who you are:
Proven experience in data analysis, with the ability to stitch large, disparate data sets together to extract actionable insights from complex datasets

Proven experience of languages and tools such as SQL, R, Python, Tableau and Power BI with the ability to write queries from scratch

The ability to go beyond data analysis and craft compelling stories that include recommendations that could drive revenue uplift or cost reduction

A solid understanding of Customer Experience methodologies and a track record of applying them to drive business improvements

Demonstrable evidence of insight production that influences business decisions

Hands-on experience with CX platforms such as Qualtrics or Medallia, demonstrating the ability to navigate and extract meaningful insights

Proficiency in using text analytics tools (e.g., Clarabridge, Qualtrics XM Discover) and conversational intelligence/speech analytics tools to analyze unstructured data

Excellent communication skills, both written and verbal, to convey complex insights in a clear and understandable manner

Proven ability to collaborate with cross-functional teams to implement changes and improvements based on insights

Advanced knowledge and experience of Microsoft applications, specifically Microsoft PowerPoint and Excel Experience of using applications such as JIRA, Confluence, Miro etc.

2+ years of experience in a similar analytical role, preferably in the customer experience domain

Bachelor's or Master's degree in a related field; or equivalent related professional experience
About Expedia Group
Expedia Group (NASDAQ: EXPE) powers travel for everyone, everywhere through our global platform. Driven by the core belief that travel is a force for good, we help people experience the world in new ways and build lasting connections. We provide industry-leading technology solutions to fuel partner growth and success, while facilitating memorable experiences for travelers. Expedia Group's family of brands includes: Brand Expedia®, Hotels.com®, Expedia® Partner Solutions, Vrbo®, trivago®, Orbitz®, Travelocity®, Hotwire®, Wotif®, ebookers®, CheapTickets®, Expedia Group™ Media Solutions, Expedia Local Expert®, CarRentals.com™, and Expedia Cruises™.
© 2021 Expedia, Inc. All rights reserved. Trademarks and logos are the property of their respective owners. CST: 2029030-50
Employment opportunities and job offers at Expedia Group will always come from Expedia Group's Talent Acquisition and hiring teams. Never provide sensitive, personal information to someone unless you're confident who the recipient is. Expedia Group does not extend job offers via email or any other messaging tools to individuals to whom we have not made prior contact. Our email domain is @expediagroup.com. The official website to find and apply for job openings at Expedia Group is careers.expediagroup.com/jobs.
Expedia is committed to creating an inclusive work environment with a diverse workforce. All qualified applicants will receive consideration for employment without regard to race, religion, gender, sexual orientation, national origin, disability or age.