Lodging Partner Associate II (German Speaking Markets)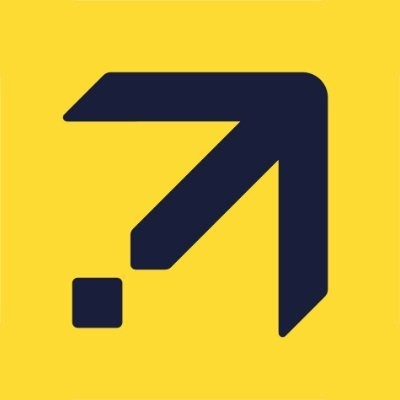 Expedia
Prague, Czechia
Posted on Monday, November 20, 2023
If you need assistance during the recruiting process due to a disability, please reach out to our Recruiting Accommodations Team through the Accommodation Request form. This form is used only by individuals with disabilities who require assistance or adjustments in applying and interviewing for a job. This form is not for inquiring about a position or the status of an application.
Lodging Partner Associate II (German Speaking Markets)
Assist in the resolution of customer* questions and inquires in booking, configuring, or consuming Expedia Group travel-related services. Adept at resolving issues efficiently and effectively.

What you'll do:
Follows processes relevant to each work channel (e.g., around call backs, holds, interruptions, and unintentional disconnects) to minimise customer's effort
Researches and analyzes data from various sources and tools to resolve customer's issues
Initiates contact with customers where appropriate to solve the issue completely and to add value
Assists customers in using provided technology as appropriate to help customer with future interactions
Follows up with individual customers until the issue is resolved or handed off to supporting team (as appropriate) to drive resolution
Communicates in a timely manner and sets expectations regarding next steps and/or obligations of all parties
Summarizes issues of advanced complexity and frames recommended solutions
Identifies when an issue might impact other or future customers and escalates to supporting teams to drive resolution
Demonstrates attention during discussions by taking notes and asking clarifying questions
Restates and reflects back information to check for understanding
Articulate in both verbal and written communication, demonstrating professionalism and appropriate empathy as well as ability to adjust style/format based on audience
Able to communicate effectively in a multi-channel environment (e.g., voice, chat, email, case management, etc.)
Communicate with multiple parties (e.g., customers, partners, etc.) as needed to negotiate and resolve individual issues
Listens attentively to others, ensuring they have the opportunity to finish speaking without disruption or interruption; asks probing and intelligent follow-up questions to uncover root cause
Asks for clarification and validates understanding of messages by providing appropriate responses
Handles and de-escalates issues that are escalated by customers
Ability to succinctly and clearly communicate instruction on next steps and decisions on outcomes of investigations
Demonstrates ability to manage several tasks and meet deliverables with minimal error
Determines the relative impact and urgency of individual tasks
Appropriately makes difficult trade-offs on time and resources when faced with conflicting demands and high-priority deadlines
Highly effective in managing multiple software programs while conversing with different parties
Categorizes cases appropriately, allowing further analysis of incidents
Learns and suggests improvements to processes and procedures to help reduce customer effort and improve operating costs
Proposes solutions to prevent further occurrence of the problem, which will assist in reducing costs
Exercises judgment in selecting methods, techniques and evaluation criteria for obtaining results
Provides adequate documentation on case records to notate interaction and support handling by other agents, customers, or customer service employees
Updates customer contact information and maintains a history of contact activity
Follows up and keeps others (e.g., senior leaders and team members) informed of progress on tasks
Completes work within established timeframes
Who you are:
Fluent in English and German
Experience of 6-12 months in Customer Service
Associate's degree in a related field or equivalent professional experience
Knowledge of customer's case management software and tools. Advanced computer knowledge, including all core Microsoft Office programs
Anticipates customers' needs and provides quality service that exceeds customers' expectations by asking probing questions to identify the root cause
Has strong problem-solving abilities and ensures the highest level of service is achieved
Provides customers with opportunities to improve their platform experiences and actively shares information on features and updates which can enhance the customer's experience
Builds a working knowledge of products, technologies, offerings, etc. within scope of responsibility
Begins developing relationships with customer directly
Provides customers with basic, standard information regarding products/offerings
Recommends value add products, services, and insights that will meet the customers' needs and influence marketplace behavior
Promote adoption of self-service customer tools
Acquires a basic understanding of how the department operates and fits into the larger organization
Assists in the development, testing, and communication of operational policies and procedures
#LI-RB6
About Expedia Group
Expedia Group (NASDAQ: EXPE) powers travel for everyone, everywhere through our global platform. Driven by the core belief that travel is a force for good, we help people experience the world in new ways and build lasting connections. We provide industry-leading technology solutions to fuel partner growth and success, while facilitating memorable experiences for travelers. Expedia Group's family of brands includes: Brand Expedia®, Hotels.com®, Expedia® Partner Solutions, Vrbo®, trivago®, Orbitz®, Travelocity®, Hotwire®, Wotif®, ebookers®, CheapTickets®, Expedia Group™ Media Solutions, Expedia Local Expert®, CarRentals.com™, and Expedia Cruises™.
© 2021 Expedia, Inc. All rights reserved. Trademarks and logos are the property of their respective owners. CST: 2029030-50
Employment opportunities and job offers at Expedia Group will always come from Expedia Group's Talent Acquisition and hiring teams. Never provide sensitive, personal information to someone unless you're confident who the recipient is. Expedia Group does not extend job offers via email or any other messaging tools to individuals to whom we have not made prior contact. Our email domain is @expediagroup.com. The official website to find and apply for job openings at Expedia Group is careers.expediagroup.com/jobs.
Expedia is committed to creating an inclusive work environment with a diverse workforce. All qualified applicants will receive consideration for employment without regard to race, religion, gender, sexual orientation, national origin, disability or age.